Holy crap. We made it to Florida in 2 days. I slept the whole time while Dave drove. We slept in the Carolinas somewhere. I was thrilled yo find that I can steal internet from their neighbors out on the screnned in sun-porch where I have been spending mornings with all the doggies looking at the water and huge freaky birds that come by every day.
All maymem broke lose when we showed up with Bella and the Musclekat500...
Maddy and sasha have become best friends. There are also 3 cats and one old sweet pooch here too. Sasha loves anyone who shares the same affinity for rope as she does...
Now everyone is pretty chilled out. Samantha has 2 dogs and 2 cays. I am in LOVE with her boxer maddy.
this is the coolest old sign I have ever seen. I have no idea where it was, somewhere in The Carolinas or maybe Georgia.
These are growing in Sam's yard. She made me the best glass of orange juice I have ever had...and it was made with a vintage chrome and bakelite orange juicer. This place is so freskin cute I can hardly satnd it.

Here are my 2 who travel so much better thsn I thought they would. Thank god 2 days in the car ride with them could have been hell! It was a long freakin' ride. They just snuggled up in a big pile of dog blankets and so did I . Minus the 180.00 dollar speeding ticket we got on route 301 the ride was great.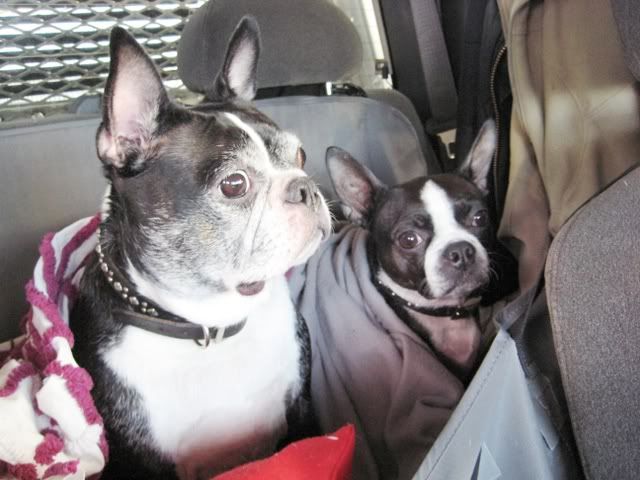 And of course I can't go anywhere without a project so this is what I was working on when I was awake...some special vintage novelty fabric covered buttons. I have been hoarding these cute little bits for just such a project.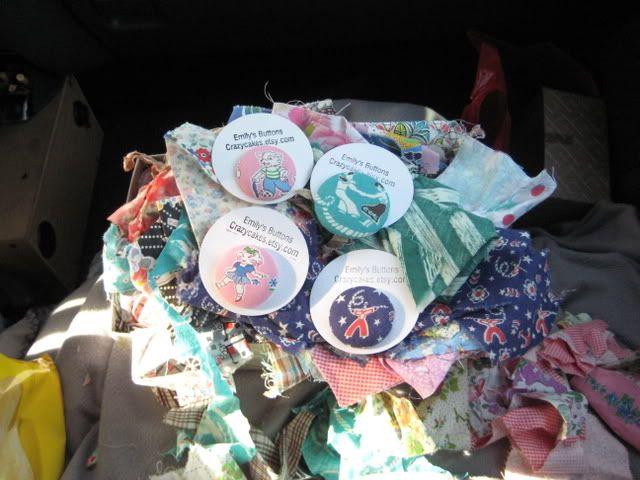 Below is sam at work at the fish camp, the cooles little shack that sells beer, burgers and bait. there are a super salty group of hilarious regulars who chill there and I love them all even the freaky spooky toothed ones. Southern folks are nothing like New Englanders...they are actually nice!
I love how chaotic and twisty the trees are around here.
xoem...mackin' it in a tank top showin' off her new ink. Will definetly go check out the fancy tattoo shops while I am here.